You want to know which the best CMS for eCommerce that you can use before launching your store in 2023.
So if the case, you will discover it right now.                                 
In this article, I am going to show you the best Ecommerce Platforms you can use with its Features & Benefits.
If you want to launch your store with the right eCommerce CMS in 2023.
Keep Reading…
You will discover the most effective tactics about these platforms that will help you to choose the suitable eCommerce software for your own store.
So.                                                      
Let's jump in.
Before diving in into these Ecommerce CMS comparison, here are the essential points you will discover before.
CMS features
Best Signs that will help you to choose the Right and best CMS platform
Benefits of Ecommerce CMS
CMS means Content Management System, is a software that lets you create, edit, and update your content on your own website.
That said.
With CMS you can build your store either you do not already have any required skilled.
Most of the successful online stores on the internet are building with CMS platforms.
For this reason, CMS Ecommerce keeps the best platforms to launch and grow your online stores.
This is an example.
 WordPress is one of the best plus used platforms in the world.
Why?
Because it provides the most effective and important plugins and addons that anyone will need to make his or her business responsive and beautiful.
This is one thing.
In addition, with WordPress, you are building your own store by adding some plugins like WooCommerce that corporate with this CMS to build your store.
That means the main advantage of WordPress is that you have the possibility to manage anything on your platform.
On the contrary, other platforms don't allow you to manage anything like Shopify.
Hence.
Each CMS has benefits and drawbacks.
The best approach that might work for you is:
set your business needs (and Goals)
Teach and learn each CMS and discover its (Features, Advantages, And Benefits).
ask people about each one and learn its reviews by people
according to Wikipedia, here's other definition of CMS.
In order to break down into each point, let us discover firstly the most effective features of the best CMS for eCommerce.
Here is what I mean:
Best CMS Platform: Features
Here are the most common features of Content Management Systems (CMS).
Feature #1: Wizards and upgrade
Most CMS provides useful and valuable Wizards to install with the possibility to make an upgrade for your system.
This feature means your CMS should be mobile friendly and adapted for any devices to help search engines crawl your website pages to drive organic traffic into your business, for this purpose, you should master technical SEO of your website.
Feature #3: Template customization
Feature #4: Collaboration platform
There are some platforms that can make collaboration with other platforms to stand out and provide users all that will need.
For example.
There is a most popular platform you could use it as a plugin to build your online store and buy different product either digital or physical products or anything other.
So, I am talking about WooCommerce.
The best thing about this plugin is that it can integrate with WordPress.
Later, you will discover all its features and benefits.
Feature #5: Modularity and extensibility
Feature #6: No Required Skills (Web Development)
This is the most effective factor especially for users who have no idea about web development or coding.
By the way, you might want to know the best PHP frameworks and best CSS frameworks.
The best part of CMS is that it helps users only drag and drop all options that they need.
Hence, you don't need any skills to develop anything for your store and this is a great advantage of CMS.
Feature #7: User Management & Groups
With CMS Platform you can create, update, delete, and manage users.
The same thing for groups.
In addition to that, the webmaster of the website can manage permissions and affect them to users.
How to choose the best eCommerce Software–Tips
This is the most powerful point that you have to keep in mind.
The best content management systems are that offers the easiest and simplest tasks to users.
So.
 In order to facilities and avoid simple problems of integrations.
Choose the CMS that will help you to integrate anything easily and cleanly with your eCommerce platform.
There is another thing might help you is:
Customer reviews.
This part is extremely essential for anyone because it shows the real value of each platform.
Tip #2: Ease of use & Not Complex to Setup
There are some CMS not easy to install and more complex especially for who those don't have any technical experience and not familiar with that.     
So, make sure your CMS for eCommerce is easy to set up and doesn't require difficult tasks.
Indeed, you have two choices to decide which CMS Ecommerce is the best.
The first part is:
Budget.
This means…
(Freemium or premium) platform.
So.
In my experience, the plan of pricing does not criteria.
You can build your business by choosing a free eCommerce platform or paying thousands of dollars to profit from the benefits of each platform.
So.
What is the best CMS for You?
The answer is:
(Simple).
 you should choose the platform that fits your needs and requirements.
Personalization is so important to you. Because a good CMS should provide you the best features that will help you to create awesome personalized web pages for visitors.
Good Content Management System (CMS) optimized for any search engines.
That means you CMS should support the best plugins and addons that will use for your business in order to bring more traffic.
Maybe, you want to know the best CMS for SEO that will also help you to take an overview of responsiveness.
Benefits of Ecommerce CMS
There are some main benefits of a content management system to improve your business.
Benefit #1: Business Sizes
  The first thing that matters more is:
  Size of business.
Therefore, you have to consider this factor. Make sure your CMS supports your business size (Small businesses, medium businesses, and large businesses).
Because that will make your business loads and show data fast to help users find what they are searching for.  
Benefit #2: Quick Integration
As we have cited above in features, the simplest and easiest setup of software plays the biggest role for users or companies.
How…
Because most of the clients are searching for systems that are not complex and can make them happy when they integrate with it.
Benefit #3: Accessibility
With CMS you can control your business wherever (remote work).
Therefore…
Here is the deal.
You need only hold your laptop and connect it, and then you can access your business and manage it.
Top 6 Best Ecommerce CMS for Online Stores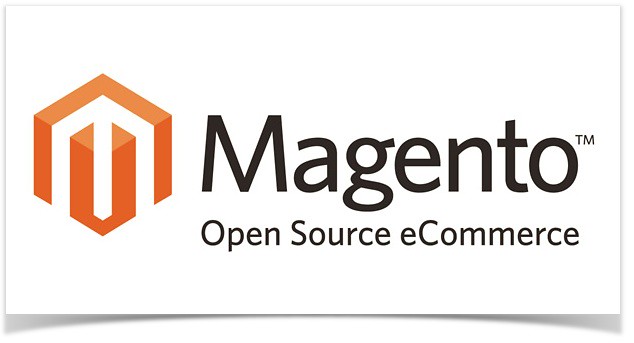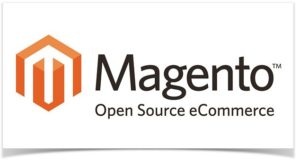 Magento is an open-source eCommerce Platform, developed by PHP and designed for building online stores.
Benefits of Magento eCommerce
Magento offers many awesome advantages.
This is a list of some amazing of its benefits.
Responsive themes
Coupons
Good Support
Lots more
      Price: Free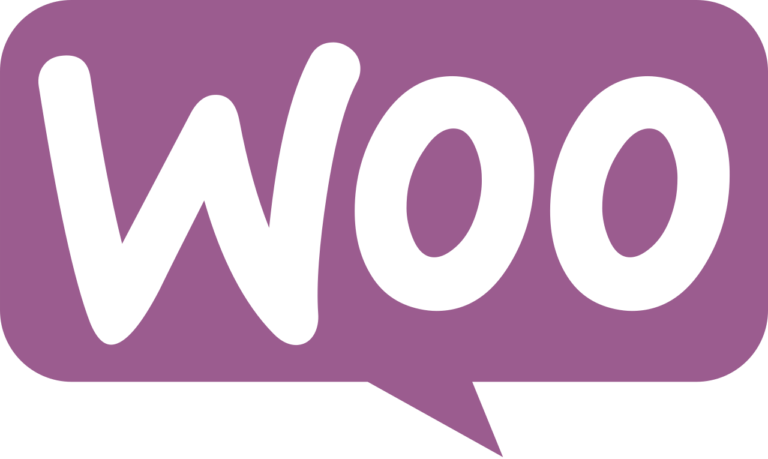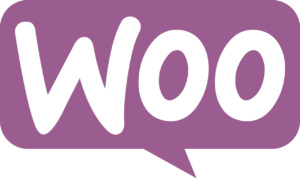 WooCommerce is a WordPress plugin (Free) to build online stores and one of the most popular ECommerce CMS 2023.
 The major advantage of WooCommerce is that it helps users to create, edit, delete, and manage the products.
With WooCommerce, you can install thousands of free themes and plugins.
maybe, you want to discover the best free e-commerce WordPress themes.
Now, it's the right time to know how to set up it.
Here is how.
Installation of WooCommerce
Normally, there are five steps to set up this awesome plugin.
Sign In into your WordPress site
Go to: Plugins>Add New
Search for 'WooCommerce'
Select Install Now
Click on  Activate Now
WooCommerce offers many benefits and these are some awesome advantages.
Open-Source
It offers good analytics
Professional
More used in the globe
Etc.
So what about the price?
Price: Free


If you want to start an eCommerce to sell products, Shopify is one of the best choices.
Most of the drop shippers are using this platform to sell their different products.
With Shopify, you have many options and benefits that you can exploit it to sell one product or thousands of products.
You may want to discover other features of Shopify.
Let us discover some of them.
#1: Shopify is easy to set up.
#2: an alternative to complete platforms.
#3: it does not require skills in web development and hosting.
This amazing platform allows many features to sellers to make some changes and updates.
Such as, each seller can add some options to his store to make it better and awesome for clients.
The most issue that most companies or platforms focus on is security and reliability.
In addition, this factor is extremely important to secure all data of customers.
Therefore, this amazing solution takes account of thing advantage to make clients happy without any hesitation.
This amazing platform as a complete solution, it offers powerful tools to promote your online store (products) such as statistics, coupons, gift cards, etc.
In the term of digital marketing especially search engine optimization, most SEO experts advise optimizing stores for mobile.
Because most users are using their mobile phones either iPhone or android.
In addition, Shopify provides the best themes responsive to make your store adapt to all devices.
Therefore, mobile responsiveness is the key to the success of any e-commerce store.
In addition, there are other benefits like Customer Support, Payment, SEO Friendly, and much more.
Price: $29-299 per month


BigCommerce is an online store that helps entrepreneurs to build beautiful and responsive stores.
The advantage of this software is that you can create your business without any previous skills like web development, etc.
It provides most of the options that you will need like Shipping, Payments, add-ons, extensions, etc.
Here is a BigCommerce Pricing.
Price: $29-299 per month

OpenCart is an amazing platform for building online stores to sell products.
This solution designed and developed with PHP, HTML and it has used MySQL to manage their databases.
  With OpenCart, you could profit from thousands of themes and extensions to make your store looks better and responsive.
In addition, you can use other advantages like shipping methods and payments.
Check out this amazing article to take more details.
Price: Free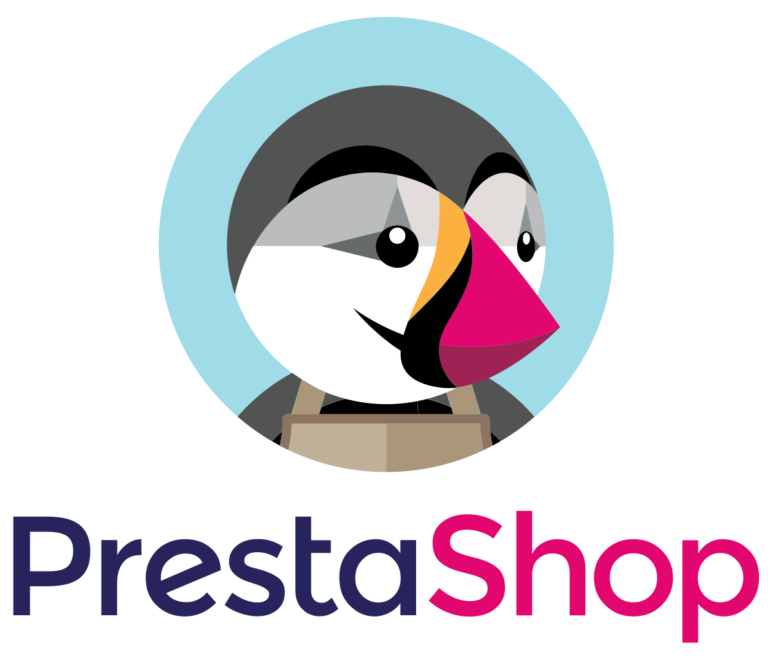 PrestaShop is an open-source e-commerce platform that helps people to create their own store.
Most entrepreneurs tend to use this solution due to its benefits.
Good Customer Support
Statistics and Analytics
Amazing Customizable Themes
And more
Therefore, PrestaShop keeps one of the best CMS for eCommerce that most entrepreneurs and business organizations use it.
   Price: Free  
As I mentioned above, each CMS for eCommerce has features and benefits.
However, choosing the best eCommerce Platform depends on your business needs and goals.
Tip:
It is hard and not easy to choose easily a CMS Ecommerce
For this reason and for picking the right platform for your online store.
Here is my proven advice as a list of tips and tactics.
Determine your business needs and goals
Determine your budget
Learn each platform (Features, Benefits, and Pricing)
Compare your business needs (goals) with each eCommerce platform
Learn reviews of each one
Pick your Ecommerce CMS suitable your needs
Hence, these tips will make you confident and facilitate the task of you to choose the best CMS for eCommerce.
This is all about the top 6 best platforms for eCommerce in 2023.
And Now,
It is your turn.  
What is the best eCommerce CMS for You?
Let me know by leaving right now comment below.