best strategy to become a great user experience(UX) design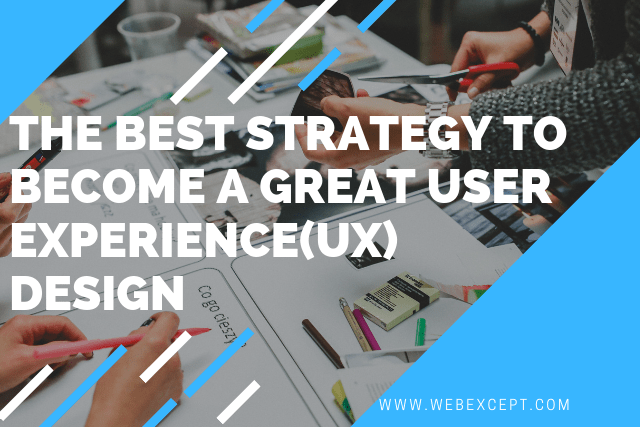 Currently, UX design becomes so very important and interest, therefore user experience design has been created to design things or product for users, in other words, UX design has been developed for facilitating interaction between end-user and product, for that reason UX designer should allow things to solve the problems of users and facilitate the best way to understand their needs as a possible, brief UX UI design is helping and solving all that end-user will need to design a product.
Characteristics of UX designer
UX UI designer before starts of conceiving and designing a product, he or she should take in considering into consideration the essential elements mentioned below.
UX design methods and techniques
any UX designer must respect these steps to produce a high product with good quality
Strategy :
this step encompasses all information depends on a product and end-user, for example, goals of a product, needs of end-user, therefore this pillar is specialized only to make a search about a product, end-user, competitors(study weakness, strength).
 Scope:
 it means organize all activities(name of activity,description,goals).
Structure:
It's very important and indispensable because of the UX designer studies all reaction of end-user with a system or interface(ergonomic).
Skeleton:
It combines between theory and practice, the goal of the skeleton produces a wireframe includes all elements will use by UX designer, besides that helps to develop a sophisticated product and useful.
Interface :
it's called also UI(user interface) allows to organize and order all elements to make it so efficient and attractive.
good design and content depend on product goals, also focus to design a high process.
test product for testing a product and detect all bugs.
brief, best e-commerce UX and interactive experience design are important in today's because make us helping and resolving all about users, besides, offers the best product to users.